"Personally, my project and research benefitted tremendously with the help of the ArtsEngine MicroGrant. As my project was based on an intersection between art and science, it was a great boon to be able to work with scientists on the development of my work." - Jonathan V. MFA, A&D
Programs
Living Arts is a living/learning community in Bursley Hall that brings together students across disciplines to explore innovation and creativity .
a2ru is a partnership of over thirty institutions committed to ensuring institutional support for the full spectrum of arts and arts-integrative research, curricula, programs, and creative practice.
UpstART 200 Submissions
Submit your work or project to UpstART 200 or apply for a Student Maker Grant to fund your project!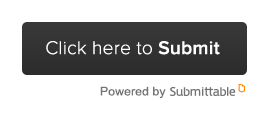 News
Three Teams Receive ArtsEngine Awards at Makeathon 2017!
Read More >>>
Six Teams Competed in the 2017 42 Hours of Re_Creativity Competition
Read More >>>
UARTS 250 Receives Teaching Innovation Prize
Read More >>>
Living Arts Creative Capstone Project Exhibition and Reception
Read More >>>
Inaugural ConFabCafe on Creative Placemaking
Read More >>>
MUSIC Matters presents the 6th annual SpringFest
Read More >>>
Community of Cultures Festival
Read More >>>